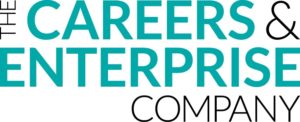 We're delighted to announce that Total Energy Solutions has been nominated for yet another award - this time for its commitment to helping local youngsters prepare for the world of work.
Managing Director Alastair Carnegie is up for a National Employability Award in The Careers & Enterprise Company 'Joining the Dots' scheme, which aims to celebrate the work of employers' within schools and colleges.
Ali, who is passionate about helping equip youngsters with employability skills, has been put forward for his commitment with local schools, colleges and universities, as well as his pioneering Mentor+ employability programme.
Mentor+ aims to equip young people for the workplace by helping them develop an understanding of what employers are looking for, building confidence, identifying strengths and weaknesses and helping them with job applications and interview skills.
Piloted in 2014-15 and 2015-16, Mentor+ has achieved remarkable results. Ali said: "Feedback from participants on Mentor+ showed that 100 per cent understood what employers were looking for and 89 per cent understood their strengths and weaknesses.
"On top of that, 81 per cent were more confident in writing a good CV, to perform in interview and to get a job after full-time education."